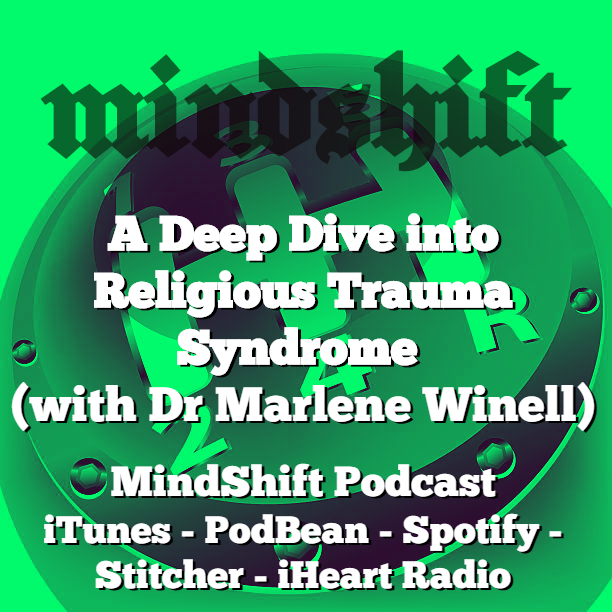 This week's guest is psychologist, author and speaker Dr Marlene Winell, who--in many ways, it could be said--almost literally "wrote the book" on the subject of religious trauma syndrome, or RTS.
As you'll no doubt hear us discuss, this recording took place prior to the unfortunate cancellation of the CORT2020 conference which was to be held in Vancouver, BC. Dr Winell was meant to be one of the keynote speakers there.
Dr Winell authored the important book in 1994 entitled Leaving the Fold: A Guide for Former Fundamentalists and Others Leaving Their Religion. Off the back of that work, she went on to write articles identifying RTS, and has since devoted her life and practice to helping individuals who have left religion and struggle with various aspects of RTS.
I am sure that you will find this interview insightful, challenging and helpful on your journey out of religion, whatever that may look like.
Support Independent Media like MindShift Podcast on Patreon!
Contact Information
Follow Dr Winell on Twitter @marlenewinell
More Resources on the JourneyFree website
Follow me on Twitter @MindShift2018