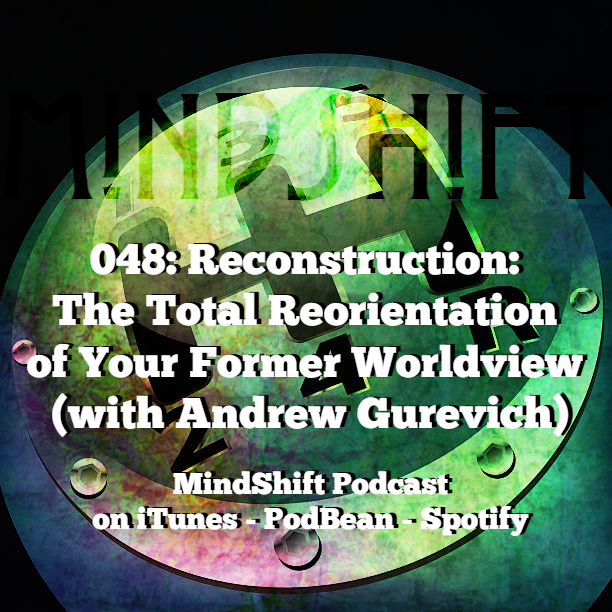 In September of this year I caught up with Andrew Gurevich down in Portland, OR and sat down for a great interview around the topic of "reconstruction after deconstruction."
In this process, it turns out that reconstructing involves nothing less than...a total reorientation of our former worldviews, belief systems, and identities. If you've left religion behind, and are wondering what happens next--then you'll get a lot out of this wide-ranging and challenging conversation.
Support Independent Media like MindShift on Patreon!