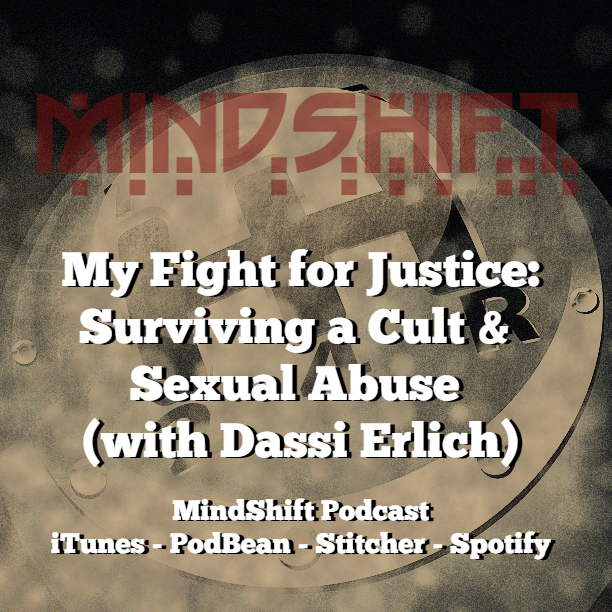 After many months of anxious waiting, I finally re-connected with this week's guest: Dassi Erlich, survivor of both sexual abuse and a very cultic, controlling Jewish fundamentalist sect in Melbourne, Australia.
Not only is this amazing woman surviving, she's leading the fight for justice--to bring her abuser to trial, to answer for her many abuses of children both in Israel and Australia. Listen in to hear Dassi's amazing journey away from this Jewish sect, and her continuing battle for justice for her and the many victims of this abuser.
Support Independent Media on Patreon!
http://patreon.com/mindshiftpodcast
Dassi Erlich: Beyond a Survivor on Facebook
Follow me on Twitter @MindShift2018